BECOME A CERTIFIED URBAN PLANNER WITH OUR
AICP Exam Study Guide Resources

Are you an urban planner looking to make the professional move to pursue the American Institute of Certified Planners (AICP) certification? Planning Certification created AICP Exam Prep digital resources to help. We've got everything you need to apply, study, and PASS the urban planning certification exam!
Studying for such a comprehensive exam can be daunting, but we've made sure our products are streamlined, filled with valuable information, and help take the guesswork out of your studying routine.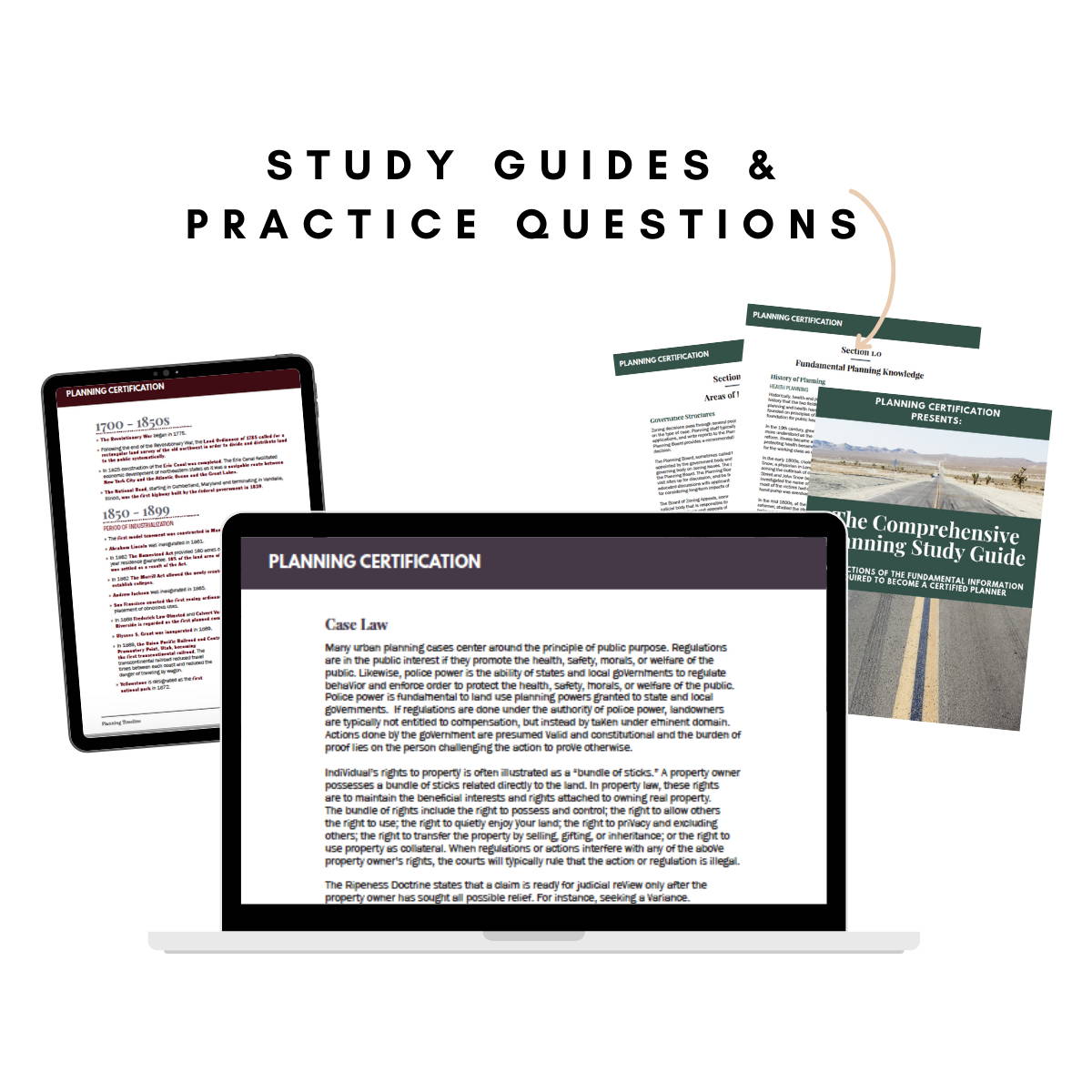 Understand the fundamental elements a planner must know to work in all areas of planning, develop plans, and engage the public.

Become an expert on the important pieces of legislation and the court rulings that have impacted the functions of planners.
Practice exams and practice quizzes are the best way to test where you are to start and how well you're retaining what you study.

Our e-book digital downloads make studying on the go easy and convenient. Study for the AICP on your morning commute, at your desk, or from your couch.
---
BUNDLE PRODUCTS TO SAVE MONEY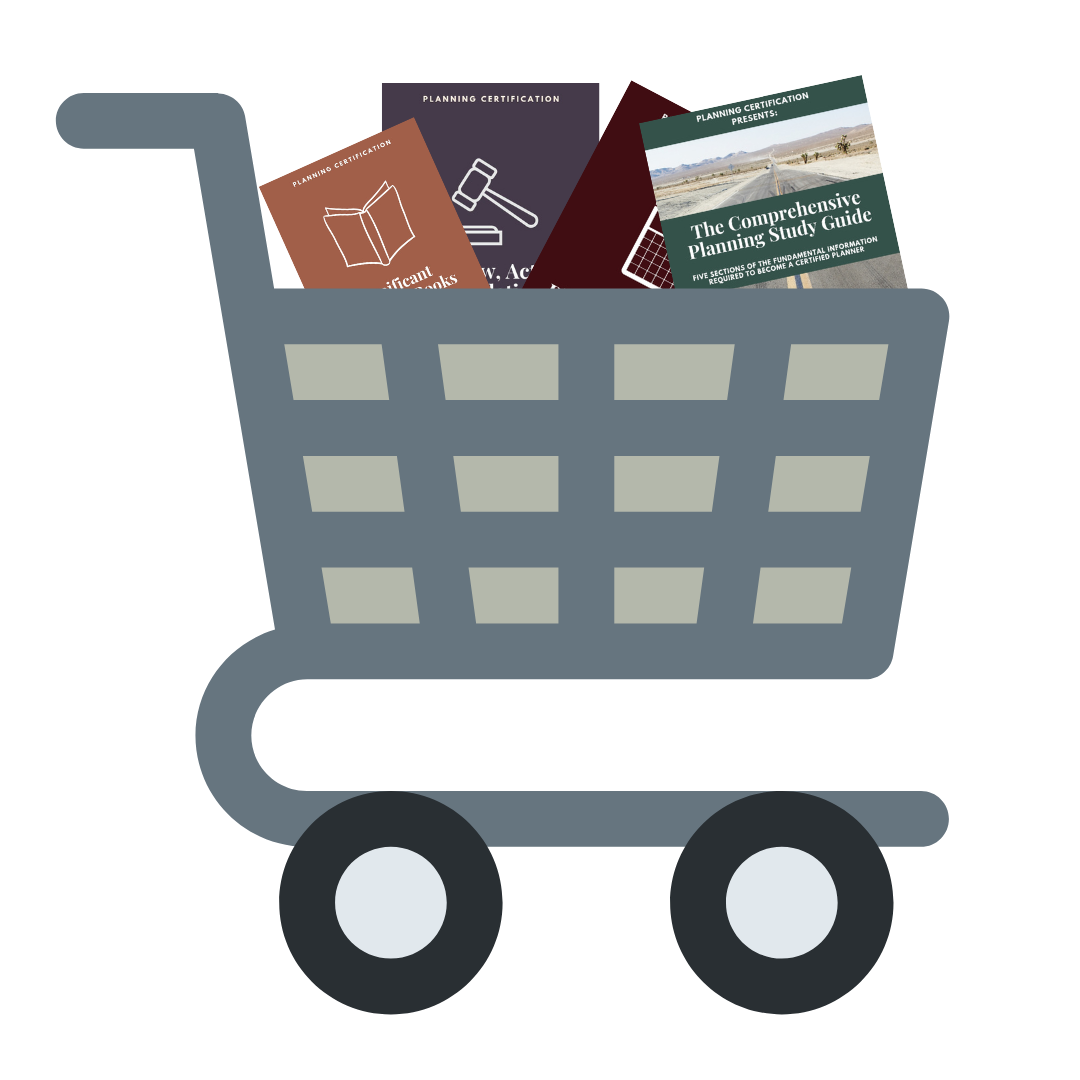 And receive a free download to our favorite FREE AICP study resources!
"I really don't know what I would do without you and this amazing resource."
- Dominique, on our 1:1 Application and Essay Review Service
"It is very organized and easy to follow. I feel better already."
- Michael, on our Comprehensive Planning Study Guide
"I LOVE the case law, acts, & legislation... It's been a big help!"
-Ryke, on our Case Law, Acts, and Legislation Study Guide
APPLYING FOR THE AICP EXAM?
Explore our collection of application materials.
Enter your email and receive 10% off your first order.